GETT TAXI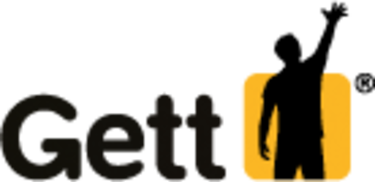 About Gett


We are leading innovation in corporate ground travel. Combined with our best-in-class traveler app, Gett's unique SaaS platform consolidates portfolios of vendors, for in-country and across geographies access, all on a single booking platform. 
Worldwide Ground Travel 
Gett is a corporate transportation company that connects business customers to ground travel services.


As a SaaS cloud solution, Gett offers the unique ability to consolidate any collection of vendors, in-country and globally, on a single booking platform. Whether for on-demand ride-hailing, taxi, chauffeur, or limousine services, we provide our enterprise clients with a best-in-class app and advanced back-end technology that consolidates all options across 100 countries, typically saving 30% of global ground travel costs.


Founded in 2010, Gett has always forged strong relationships with corporate clients. Immediately after launching the consumer app in 2010, Gett signed its first corporate customer. Over 15,000 corporations now continue to enjoy the benefits of Gett's services.


Gett raised more than $800M in total funding, with $300M+ coming from the world's #1 carmaker, The Volkswagen Group.


Gett
in numbers

Available in over 1,500 business centres across Europe, the United States and Canada, Gett is making business travel easier for all your teams.


1,500+
business capitals
15,000+
corporate clients
50 million+
journeys