The complete kitchen pack in a box delivered to your property. 

For a whole host of Kitchen essentials whether you're after cutlery, crockery or utensils then we've got it sorted with our Kitchen Kit. 

This is the kitchen pack you will need when staying at any Chapter property (apart from Islington, where we advise you speak to the reception team to confirm your cooker hob - islington@chapter-living.com or call: +44 207 607 9410).

Choose the items you require to make all your favourite meals. 

INDUCTION KITCHEN PACK INCLUDES:
Crockery: 2x Knife, 2x Fork, 2x Dessert Spoon, 2x Teaspoon, 2x Dinner Plate, 2x Side Plate, 2x Cereal Bowl, 2x Mug, 2x Glass Tumbler.
Utensils: Corkscrew, Ladle, Masher, Slotted Serving Spoon, Solid Serving Spoon, Slotted Turner, Tin Opener, Vegetable Peeler, Wooden Spoon, Kitchen scissors.
Cooking: 18cm Stainless Steel Induction Saucepan and 20cm Saucepan with glass lids, 24cm Stainless Steel Frying Pan*, Chopping Board White, Kitchen Knife, Utility Knife, Baking Sheet.
Kitchen Linen: Oven Gloves, 3x Tea Towels.
Storage: 3x Rectangular Lunchboxes.

*Stainless Steel Saucepan sets (Suitable for Induction Hobs).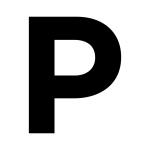 PINGLOCKER
★
★
★
★
★
☆
☆
☆
☆
☆
5 / 2 ratings