SELECT YOUR APARTMENT TYPE

ABOUT US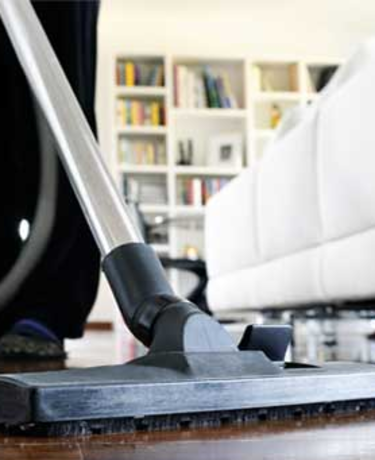 With a vast experience in domestic cleaning and a high end clientele, EK Cleaning has established itself as one of the most trusted facility services suppliers in London and beyond. 

Success has been built on years of experience, constantly instilling trust, on operating with a nothing is impossible attitude and always ensuring the same impeccable end result is reached. 

Our staff are highly trained and chosen to be part of a sophisticated team who's aim is to always go beyond what is necessary for a clean, in order to constantly develop, please, and ultimately impress with results. 




HOW IT WORKS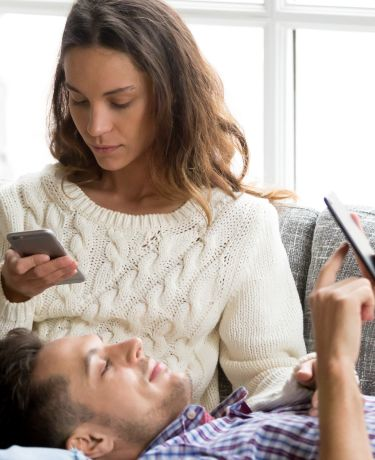 1. Book and pay online in 60 seconds 
A member of our trusted, experienced house keeping team will call to confirm all the details.
2. Get a 5 star cleaner
Every cleaner is English-speaking, friendly and reliable. They've been trained, background checked & rated 5-stars.

3. Manage everything online
Add visits, skip visits, leave notes, and book extra services.
4. Enjoy your extra free time
Our housekeeping team will take care of your home cleaning needs.
FAQs
Is your service guaranteed?  
Our goal is to provide excellent quality professional housekeeping and cleaning to all our customers. If for any reason you are unhappy with your cleaning, contact our office within 24 hours of your cleaning. We will gladly return and clean the specific areas that were unsatisfactory.
What kind of service can I expect?  
We offer a cleaning specification designed to target all areas of your home and which had been put together to suit your particular needs. Our team follow the specification closely, however if you have areas that you wish for additional focus, we just ask that the team are made aware in advance or on arrival, and they will target these areas first, returning back to the specification once complete.
What is the specification?
✔︎ All Rooms: Wipe/Dust/Polish all furniture, fixtures & fittings, skirting boards, light fixtures, ledges, décor, doors. Vacuum/Mop all floors, carpets, rugs and stairs, Tidy up clutter, Remove cobwebs, Clean glass surfaces, Clean interior windows and sills, Empty waste bins
✔︎ Kitchen: Clean all appliance fronts, worktops, sink/taps, Wipe cupboard fronts, table and chairs, Clean Microwave inside and out, you can even add extras (see notes)
✔︎ Bathrooms: Clean showers, baths, sinks and taps inside and out, Scrub and disinfect toilet, Clean, dry and shine all mirrors, chrome and tiles, Wipe cabinet fronts, Clean all shelves & fixtures.
Will I get the same cleaner every time?  
Yes you will receive the same cleaner each time (unless unavailable).  This way the cleaners gets to know your home and the way that you like it left.
Are your cleaners experienced & insured? 
All our team have worked with us for many years receiving many 5 Star reviews on weekly basis.  Due to demand we are always sourcing new team members who may have less experience, but these staff receive plenty of support and training to ensure they meet our service standards very quickly.  All our cleaners are covered for public liability and personal injury. Breakages and damages are covered too.  
How do you select your cleaners?  
All of our cleaners go through a thorough interview and trial period before approved for work. References and pre qualifications checks are carried out and checked prior to any allocation of work. Only once we are 100% satisfied do we give a job to a new cleaner.  The new team member will then be accompanied for their 2 weeks to provide additional support and on the job training.
Can I pick a set day my cleaner comes?  
Yes, you can. We look to allocate a set day for your clean in order to get in to a routine for both you and our team.  We may ask you to change your set day to accommodate travel arrangements but you do not have to agree. Our team do not operate over the weekends or bank holidays.
How long will it take to confirm my booking and allocate my cleaner?  
Our logistics team operate 6 days a week (excluding Sundays) where typically your cleaner will be allocated and confirmed to you within 24 hours.
What cleaning tasks are covered? 
Our cleaners are only directed to carry out work within the home and are not insured for works outside of it.  You can read a full cleaning specification above.
What happens if my cleaner doesn't turn up?  
We will always look to inform you should our team be running late or unable to attend.  We will always look to book in a new date that is convenient for you.
Does the service continue if I go on holiday?
Should you be going away, and wish for the clean to be cancelled for a week for example, all we ask is that you let us know with a minimum of 24 hours in advance.  Should you not advise us of you being away and the cleaners attend your home to be denied access, you will continue to be charged.
Will my service continue if my cleaner goes on holiday?
Yes, if you need it to. A lot of our clients are happy not to have a service if their regular cleaner is on holiday. However, we are committed to providing continuity and if you want cover we will pull the stops out to make sure you get it.  
How do I get started?  
Simply select a clean which is most suitable to your home requirements, and we can have arranged within 24 hours.  We do ask for a minimum of 48 hours notice on all request, but sometimes may be able to accommodate sooner.
Can I request certain areas to be cleaned?  
Yes, you are more than welcome to advise us that you would like certain areas of your home paid extra attention.  Our team will target these areas first before following the cleaning specification with the remainder of their allocated cleaning time.
Do I need to be home to let the cleaners in?  
No, as long as there is another way that access can be provided, you do not need to be home to let the cleaners in.  We only ask that you provide us with the correct information for the cleaners to gain access, and that the concierge (if applicable) are made aware of the arrangement.
What time does the team arrive?  
Due to the volume of cleans being managed by the team each day, it is difficult for us to provide you with a specific arrival time.  We will always advise that our team will arrive between 08:00 - 16:00.
How long will the team be at my property? 
The length of time that the team will be carrying out the service at you home is completely dependent on the size, and number of bedrooms/bathrooms that you have.  The team will alway be at your home for a minimum of 2 hours.
Do the team change my bed sheets?  
The team are able to change bed sheets if you have paid for this service as an extra or wish for it to happen within your allocated cleaning time.  In order for this service to be carried out, clean bed linen MUST be laid out for the team.
Can I meet the team in person?  
Yes, you are more than welcome to meet the team in person and you can of course be present on your first clean and meet the cleaner. 
What happens if I forget to provide access?  
If the team are unable to gain access to your property, we will attempt to contact you to see if you are able to help.  Should you not be contactable within 30 minutes from the moment that the team arrive, you will be charged for the clean.
How long will the team wait if they cannot contact me?  
The team are advised to wait for 30 minutes while we attempt to contact you to gain access to your home.
What if my cleaners do not turn up?  
Should the cleaners not attend your home on your allocated date, we will attempt to inform you in advance.  We will then look to make new arrangements with you to carry out the clean at a time that suits you best.  If you wish to cancel the service, you are also welcome to do so.
What do I do if I would like to make a complaint?   
In the unfortunate case that you feel the need to make a complaint, we please ask that you do so via the chat on your order
.
  Please provide us with as much information as possible and we will do our upmost to rectify the issue.
TERMS & CONDITIONS
Cancellation Policy 
You may cancel or reschedule the clean by giving us at least a 48 hours notice. Failure to provide us with the needed notice will result in a charge of 50% of the total invoiced amount.
You can reschedule or cancel the appointment over the phone or by e-mail.
We reserve the right to refuse any cleaning job if the condition of the property is hazardous to the health and well being of our operatives.
We reserve the right to cancel or reschedule a clean in cases where an accident or any unexpected circumstances have befallen the assigned cleaning team.
Insurance
We and any self-employed individual cleaners hold Public Liability Insurance.
Claims can be covered by us and/or our operatives insurance, only if the damage/breakages are reported within 24 hours of the clean.
We reserve the right to carry out an internal investigation into any claims made.
We reserve any right to refuse disclosure of confidential company documents.
Access
You must provide electricity and running water at the premises where the clean is conducted. If you fail to do so we cannot be held responsible for incomplete or delayed work.
You are responsible for providing access to the property at the scheduled time. If keys are provided they must open and close all locks required for access and to carry out the clean. If we are unable to gain access to the property, we reserve the right to cancel/reschedule the clean.
We are not responsible for any alarms triggered during a clean. You must provide us with full instructions for disabling and/or resetting any alarm systems on the premises.
We will endeavour to arrive at the scheduled time for the clean. However, reasonable allowance should be made, for circumstances beyond our control, which may delay our arrival.