We pack all your belongings in your room for you and ship these to you anywhere in the world.

Our standard service is to pack the entire contents of your room (throwing away any contents in the fridge, unless you have a shared fridge/kitchen space).

You can add notes for any items that you want to donate or dispose of to reduce the number of items to be shipped, this will lower the shipping costs. Please ensure all instructions are clear, especially if you have personal belongings in a shared kitchen space.

Items Not Covered By Our Shipping Insurance
Unfortunately, fragile kitchenware items are not covered by our shipping service and we can not take any responsibility for damage during transit. By deciding to not pack these items you can reduce your shipping costs.

Once we have packed your items will take these to our warehouse and prepare them for shipping to your chosen address. We will contact you within 48 hours of packing your room to confirm the shipping options and costs for your approval. Once approved we will complete any relevant customs declarations and paperwork and provide you with your tracking number so you can track your shipment.


**Important: Prohibited & Restricted Items that we can not send and will dispose of**


There are a number of items that can't be shipped from the UK, and as such these will not be packed but disposed of unless you agree with us prior to the packing any other instructions. These can include things such as aerosols, perfumes and other liquids, knives, sharp objects, batteries, to see a full list please visit one of our partners' pages: 
https://www.parcelforce.com/help-and-advice/sending/prohibitions-and-restrictions

If you do not approve the shipment or change your plans we can store your items for 7 days (from £100) and you can arrange for a company to collect from our central storage facility by providing at least 48 hours notice. 
What's included as standard:
Personal packing of all your belongings
Inclusive boxes, bubble wrap and packing materials for your shipment
Restricted and prohibited items will be disposed of (or can be stored for an additional cost please contact us before placing your order)
Dedicated storage personal assistant to help with any questions
Your shipping quotation will be provided within 48 hours of when your items are packed

Additional options and charges:
Video Call to discuss your shipment packing requests - £49
Shared kitchen packing - £29
Storage of your items until you need them redelivered from £100/month
Temporary holding of your items for 7 days at our storage facility - for you to arrange for collection yourself from £100
Storage redelivery to a different address (Ground Floor) from £125
Storage redelivery to a different address (Room/Apartment) from £199
Relocation of your items to another address in the UK - By Quotation as this will be based on the location of the new address
Large household items / 2 person items charged an additional - Price by request
A handout fee of £100 applies to each order upon redelivery
Boxes/Items can be repacked if necessary for £25 per box/item
Boxes/Items can be disposed of if required or requested for £20 per box/item
A failed collection or redelivery fee of £50 applies to all orders failed to be collected or delivered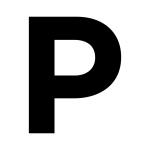 PINGLOCKER
★
★
★
★
★
☆
☆
☆
☆
☆
5 / 2 تصنيفات
Room Packing Service with World-wide Shipping
★
★
★
★
★
☆
☆
☆
☆
☆
4.4 / 25 تصنيفات