When:Thursday 17:30-18:15  
Where: Gym Studio  
Instructor Led.

A heart-pounding, adrenaline-inducing throw down of a workout!


If you're super fit or an absolute beginner this class is suitable for all levels especially those looking to strengthen all over, build their stamina and burn a whole tonne of calories!

Please make sure you book now to ensure you don't miss out as limited spaces are available.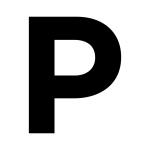 PINGLOCKER
★
★
★
★
★
☆
☆
☆
☆
☆
5 / 2 تصنيفات